UKAD Clean Sport Hub milestone: A year of free education online
A year since UK Anti-Doping (UKAD) launched The Clean Sport Hub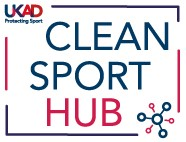 The Clean Sport Hub was launched on 9 April 2021 and hosts UKAD eLearning courses for anyone interested in clean sport, including athletes at all levels, coaches, parents and support staff.
The purpose of the Clean Sport Hub is to provide world-class education on anti-doping and support key personnel within sport on their clean sport responsibilities.
As we celebrate a year milestone of free to access education on the Clean Sport Hub, we look back at the statistics so far:
 4,950

registered users; of which

2,325

listed coaches and athlete support personnel

574

listed athletes and students

 4,494 courses passed
 137 sports represented across 78 different countries
UKAD's Head of Education, Paul Moss commented, "We are delighted to see this level of engagement with the Clean Sport Hub since its launch 12 months ago, with many athletes, coaches and support personnel completing our courses. The courses on offer cover many aspects of anti-doping and play a vital role in keeping sport clean. We are excited for the launch of the new course for athletes due in July this year. This supports our ambition that every athlete and all those involved in sport know how they can access more information and play their part in clean sport."
New courses in 2022
Introduction to Clean Sport: Launched on 1 April 2022, this course is designed to support athlete support personnel and students to understand anti-doping and their clean sport responsibilities. It is open to everyone. You can read more about the new course here.
Compete Clean +: Athlete eLearning course launching this July.
Useful links