Frequently asked questions: Clean Sport Hub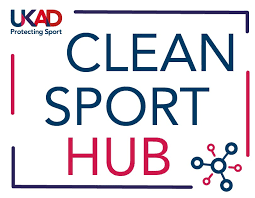 The Clean Sport Hub is UKAD's platform for clean sport education! The Clean Sport Hub provides easy access and tailored resources for athletes, coaches, parents, support staff and anyone who is interested in protecting clean sport.
UKAD have three eLearning courses:
Check out the FAQs below for any questions you may have on the Clean Sport Hub and associated courses. For further information, send us an email at cleansporthub@ukad.org.uk.
I am the ADL at my organisation. Is the Compete Clean+ course mandatory for athletes?
Completing the Compete Clean+ course is currently only mandatory for athletes competing at a Major Games that falls under the Clean Games Policy. The eLearning course is one of the mandatory education requirements. Read more about Compete Clean+ or contact education@ukad.org.uk  
However, when creating your Education Strategy and Implementation plan, you identified the groups of athletes within your Education Pools that must have education. We would strongly recommend that you utilise this eLearning course as a resource for those athletes who need mandatory education.