The UK Anti-Doping Athlete Commission provides advice on all matters of anti-doping.
Olympic, Paralympic and professional sports are all represented on the Commission, which has the responsibility of working with other athlete-centred groups - for example the British Elite Athletes Association - to ensure the wider views of the athlete community are represented. It also engages with athletes to collect feedback on UKAD programmes.
The Commission is chaired by UKAD Board member Professor Nicola Philips OBE, and eight Commission members have been appointed for their experience of, and commitment to, anti-doping and their understanding of the national and international sporting environment.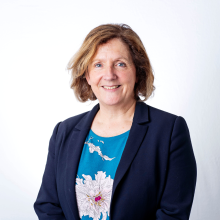 Professor Nicola Philips OBE
Chair
Nicola is an internationally registered Sports Physiotherapy specialist and a Professor at Cardiff University.
During her career, Nicola has worked extensively with both the Welsh and British teams at Commonwealth and Olympic Games for over 25 years. She was Chef de Mission for Wales' Commonwealth Games team in 2018 and 2022, as well as President of the International Federation of Sports Physical Therapy from 2011-2017. Nicola also holds the position of Advisory Board Member of the Welsh Rugby Players Association (WRPA).
Nicola's main areas of both clinical and academic work are in rehabilitation of high-performance athletes. She is an Honorary Life Member of the Association of Chartered Physiotherapists in Sport and Exercise Medicine and was also Head of Team GB's Preparation Camp for the 2021 Tokyo Olympic Games.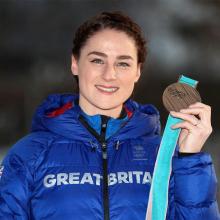 Laura Deas is an Olympic medal-winning skeleton athlete who was a member of Team GB's record-breaking squad competing at the PyeongChang 2018 Olympic Winter Games. She started skeleton back in 2009 through the UK Sport talent programme, Girls4Gold, and has since forged a successful career in the sport.
Laura featured across UKAD and Team GB's communication channels during Clean Sport Week 2018, 2019 and 2020, speaking on clean sport and anti-doping education.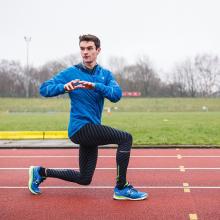 Andrew is a postdoctoral researcher in anti-doping and sport integrity working for Leeds Beckett University, the University of Birmingham, and Kingston University. He obtained his PhD at the University of Birmingham in sport and exercise psychology in 2022 with his thesis on 'Psychosocial factors facilitating use of performance and cognitive enhancing drugs in sport and education'.
 
Before joining the University of Birmingham in 2015, he completed an MSc at Manchester Metropolitan University in Psychology and an MSc in Sport and Exercise Psychology at Sheffield Hallam University, an MBA from the University of Tulsa, and an MA in Medical Sciences from the University of Oxford.
 
Away from his academic studies, Andrew has competed in track, cross country, and the marathon at international level in 2012, 2013, 2015, 2019, and most recently at the European Championships in 2022. He is currently the Chair of the UKA Athletes' Commission and a member of the WADA Social Science Research Expert Advisory Group.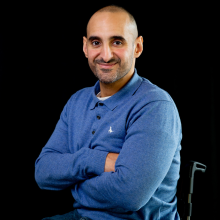 Ali is a British Paralympic powerlifter who has competed at four Paralympic Games – Beijing 2008, London 2012, Rio 2016 and Tokyo 2020.
In 2014, he won a gold medal at the IPC Powerlifting World Championships and continued his form in 2015 with a gold in the IPC Powerlifting European Championships.
Following these results he competed at the 2016 Rio Paralympic Games and won a silver medal – lifting a best of 190kg in the -59kg category. Ali took up the sport of weightlifting aged 16 when a friend encouraged him to accompany him to the gym.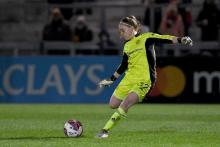 Sophie is a Manchester United WFC goalkeeper and she is the youngest member to be appointed to UKAD's Athlete Commission, at just 25 years old. Sophie began her senior career in women's football in 2014, playing for Birmingham City before moving to Bristol City. She was called-up to represent England under-23s, where she played until progressing to the senior squad in 2016 at the age of 19. At the end of the 2018–19 season she won the FA WFA Players' Player of the Year award and was named in the PFA Team of the Year.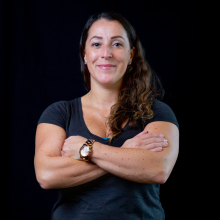 Jo Calvino is a 21 times British National Weightlifting Champion, competing at World Championship and Commonwealth Games level, and has held numerous national records. As well as being an elite level athlete, Jo is also a coach, educator and ambassador for sport for young people and for women. 
Jo is an outspoken advocate for women's sport in general, and women's weightlifting in particular – speaking at conferences and engaging in debate with governing bodies and funding agencies for a number of years for recognition, investment and support for athletes, competing in minority sports or where gender equality is lacking.
In 2014, Jo joined the board of trustees for Active Communities Network, a young people's charity using sport for the development of at-risk young people and disadvantaged communities across the UK, Ireland and internationally.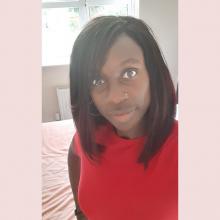 Bernice Wilson is a GB sprinter who, since serving bans for two separate Anti-Doping Rule Violations (ADRVs), has become an advocate for anti-doping.
During the time of Bernice's second violation, she was unaware of taking any banned substances and discovered that her then coach Dr Skafidas had been administering the substances without her knowledge.
Bernice now works for the NHS and thoroughly enjoys it. Bernice also coaches sprinting in different sports such as athletics, rugby and football.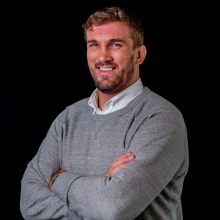 Christian Day, who was born in Blackpool, is a former Rugby Union player. He started his career with the Sale Sharks and was part of their first ever Premiership title winning side in the 2005/6 season. He went on to make 226 appearances for the Northampton Saints from 2008 where he also won a plethora of silverware, including two European Challenge Cups and the Aviva Premiership title, until he retired in 2018. The 38-year-old who made an appearance on the popular TV cooking show MasterChef in 2020. He is currently elected to the role of General Secretary at The Rugby Players Association, the representative body of elite Rugby players in England and Great Britain 7's.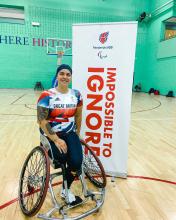 Jude Hamer
Wheelchair Basketball
Jude is 4.0 British Wheelchair Basketball player who fell in love with the sport in 2007 when she was introduced to it via a local Paralympic Potential Day, just a year after having her right leg amputated. Jude went on to join the Exeter Otters club and made her international debut at the 2009 BT Paralympic World Cup and competed in multiple World Cup, Paralympic and European Championship events.
The 30-year-old now plies her trade for the London Titans. She was awarded a Diana, Princess of Wales Memorial Award for bravery and trekked across the Andes Mountains in Ecuador as part of a TV show, Beyond Boundaries. In addition to her off court successes, Jude also has a Master of Science degree in Pharmacology and Biotechnology and is a passionate advocate for LGBTQ+ rights in sport.