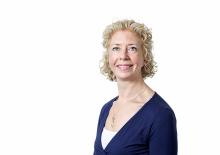 Nicole Sapstead
Chief Executive Officer
Nicole was appointed as interim Chief Executive of UK Anti-Doping in January 2015, and was appointed to the position permanently in March 2015.
Previously UKAD's Director of Operations, Nicole was responsible for the delivery of the organisation's testing, intelligence and investigations, and science and medicine functions.
Nicole has worked in anti-doping since 1997, having previously worked as the Assistant to the Director and Legal Advisor at the Drug Control Centre at King's College, and in various roles at UK Sport, where she progressed to Head of Operations before joining UKAD on its formation in 2009.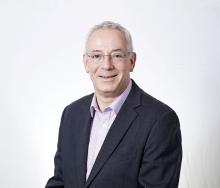 Philip Bunt
Chief Operating Officer
Philip is a Chartered Accountant and is responsible for leading the delivery of business services and the implementation of the recommendations of the DCMS tailored review.
Previously, he worked in the third sector to enhance the business and financial capabilities of two leading charities. He is also the honorary treasurer of an international development charity. As a keen follower of football, rugby union and cricket Philip is passionate about contributing towards a culture of clean sport.
In December 2017, Philip was selected as one of 12 members of the CAHAMA sub-group on WADA finance.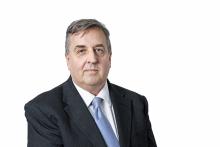 Pat Myhill
Director of Operations
As Director of Operations, Pat oversees the development of the science and medicine, testing, and intelligence and investigations programmes at UKAD.
He has more than 30 years experience in law enforcement having worked in the Metropolitan Police, National Crime Squad and Serious Organised Crime Agency.
He was a member of the Olympic Security Directorate, planning and delivering the safety and security plan for the London 2012 Games.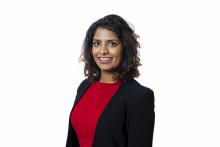 Resham Kotecha
Director of Strategy and Education (Maternity Cover)
Resham joined UKAD in December 2018 as Director of Strategy and Education (Maternity Cover). Resham is responsible for overseeing international relations, media relations, UKAD's education programme, digital and internal communications as well as events.
Prior to joining UKAD, Resham worked as a strategy consultant, on projects for global clients in media, tech and entertainment. Resham has been a part of 'Women2Win', a campaign to elect more Conservative women to Parliament, since 2012, most recently as Head of Engagement and External Relations.
Alongside this, Resham stood as a Parliamentary candidate in the 2015 and 2017 General Elections.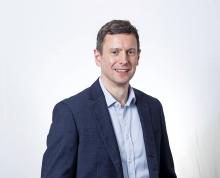 Gareth Wellings
Director of Finance
Gareth was appointed as Director of Finance in July 2018, with responsibility for finance, quality management and overseeing UKAD's commercial opportunities. Prior to this, Gareth was employed as Head of Finance at UKAD from 2015.
Gareth has worked in a variety of senior level finance roles in both the not-for-profit and commercial sectors. As a keen runner and cyclist, he is passionate in helping to deliver the fight for clean sport.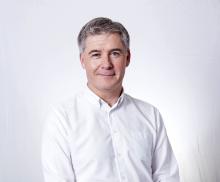 Matthew Johnson
Director of Legal and Regulatory Affairs
Matthew is responsible for leading on all of UKAD's legal and regulatory matters, including  managing Anti-Doping Rule Violation cases in accordance with the UK Anti-Doping Rules and World-Anti Doping Code.
Matthew is a barrister and has worked in sports regulation, including anti-doping, since 2004. Prior to that he had worked in both the public and private sector in criminal and regulatory law.