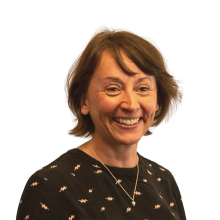 Jane Rumble
Chief Executive
Jane Rumble is UK Anti-Doping's Chief Executive. Jane joined UKAD in March 2022 and is looking forward to working with our partners across the global anti-doping sector to lead on protecting clean sport.
Jane brings a wealth of regulatory experience to UKAD, having spent 8 years as Director at the UK's communications regulator, Ofcom, most recently as Change Director. Jane led an organisation-wide transformation programme to strengthen Ofcom's digital and commercial skills and capabilities. Prior to this as Ofcom's Director of Consumer Policy, Jane led the organisation's Fairness for Customers programme to ensure people get a fair deal and are treated well by their communications provider.
Jane is passionate about equality, diversity and inclusion, and is driven by a workforce that is representative of people and perspectives from across the UK. Jane is also a keen sports fan. Her favourite sports include running, cycling and tennis.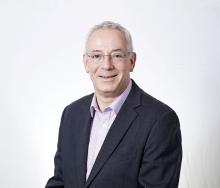 Philip Bunt
Chief Operating Officer
Philip is a Chartered Accountant and is responsible for leading the delivery of UKAD's business services, including Finance, HR, IT governance and Risk. Philip has also guided UKAD through a series of government-driven financial changes, developing its financial strategy in line with budget reductions and leading on UKAD's response to the DCMS Tailored Review, resulting in a 40% funding increase. He went on to lead the implementation of the recommendations of that review.
Philip has been an attendee at WADA's Symposium and Foundation Board, and at NADO Leaders, iNADO and IADA meetings. He is also a member of the iNADO cyber-security group. He has been a frequent attendee at CAHAMA meetings and was a member of the CAHAMA group which assessed WADA's budget changes.
Philip's career has seen him work in a variety of sectors, including commercial, not-for-profit, and government arms-length bodies. He is currently a trustee at Compton Verney art gallery and park and associated its investment foundation. As a keen follower of football, rugby union and cricket, Philip is passionate about contributing towards a culture of clean sport.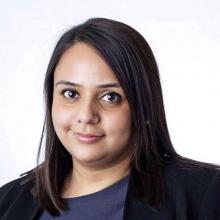 Nisha Dutt
Director of Legal and Regulatory Affairs
Nisha is responsible for leading on all of UKAD's legal and regulatory matters, including overseeing its Anti-Doping Rule Violation cases in accordance with the UK Anti-Doping Rules and the World Anti-Doping Code. Previously UKAD's Head of Case Management for over two years, she also appeared as an advocate before the National Anti-Doping Panel.
Nisha began her career as a criminal barrister. She has an extensive background in regulatory law and spent six years working at the Nursing and Midwifery Council (NMC) prior to joining UKAD. At the NMC she regularly appeared as an advocate before the High Court and later managed a large team of investigations lawyers across its London and Edinburgh offices.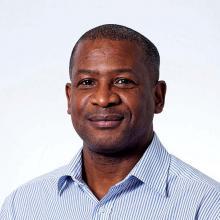 Tony Josiah
Director of Education, Insight and Global Engagement
Tony is responsible for developing international relations, influencing UKAD's anti-doping policies and practices, leading the Education and Insight and Innovation teams, and ensuring the athlete's voice is heard.
Tony has been a part of UKAD since its inception in 2009 and has held numerous key positions during that time, including Head of International and Stakeholder Relations, Acting Director of Operations as part of a maternity cover, and Interim Director of Education, Insight and Global Engagement.
Throughout his career, Tony has built connections with key stakeholders across the sport and anti-doping landscape and represented the UK at various international sporting events and conferences. He was also elected as a non-executive member of the Institute of National Anti-Doping Organisations (iNADO) Board, contributing to their strategic direction and international fight against doping in sport.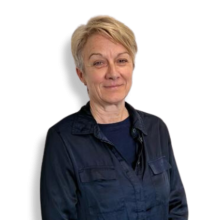 Kirsty Cockburn
Director of Communications
Kirsty Cockburn is UKAD's Director of Communications and joined the organisation in March 2023. Kirsty has worked in various senior communications roles in the public and third sectors, and in educational and think tank settings. Having previously worked at UKAD in a freelance capacity, Kirsty rejoins from the Teenage Cancer Trust, where she was Deputy Director of Marketing and Communications, leading a large team responsible for Digital, Campaigns, Media, Brand and Content.
Before this, Kirsty worked at Director level for the Association of Commonwealth Universities, Wilton Park (the executive agency of the FCDO), and spent nine years at BBC Media Action.
Kirsty enjoys building strategic alliances, delivering compelling advocacy and campaigns, and coaching and developing teams to foster purposeful, strategic and positive working cultures. Kirsty began her career in communications as a local journalist covering island life for Manx Radio.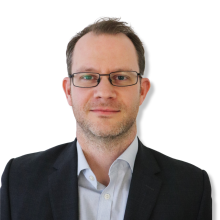 Hamish Coffey
Director of Operations
Hamish has nearly nineteen years' experience working in anti-doping at a national and international level, having previously worked in the Testing Team in the Drug-Free Sport directorate at UK Sport and the Standards and Harmonisation Team at WADA's head offices in Canada. Upon joining UKAD in September 2011, Hamish worked as the Head of Major Events and Business Development, playing a key role in UKAD's engagement around the London 2012 Olympic and Paralympic Games, and subsequently being responsible for UKAD's delivery of the Doping Control programme at the Glasgow 2014 Commonwealth Games.
In December 2014, Hamish moved to the role of Head of Testing, where he was responsible for the delivery of UKAD's national risk-based intelligence-led testing programme. Hamish then moved to the role of Deputy Director of Operations (Testing) in August 2018, where he had strategic oversight of UKAD's testing programme as well as leading on a number of UKAD-wide projects.
Hamish continues to have involvement internationally through his role as a WADA compliance Auditor and acting as Chair of the WADA Independent Observer (IO) Team at the 2019 European Games in Minsk.