Duo of sports stars join UKAD Athlete Commission
UK Anti-Doping (UKAD) has welcomed two new members to its Athlete Commission.
Joining the Commission for a three-year term is Wheelchair Basketball player Jude Hamer and retired Rugby Union player Christian Day.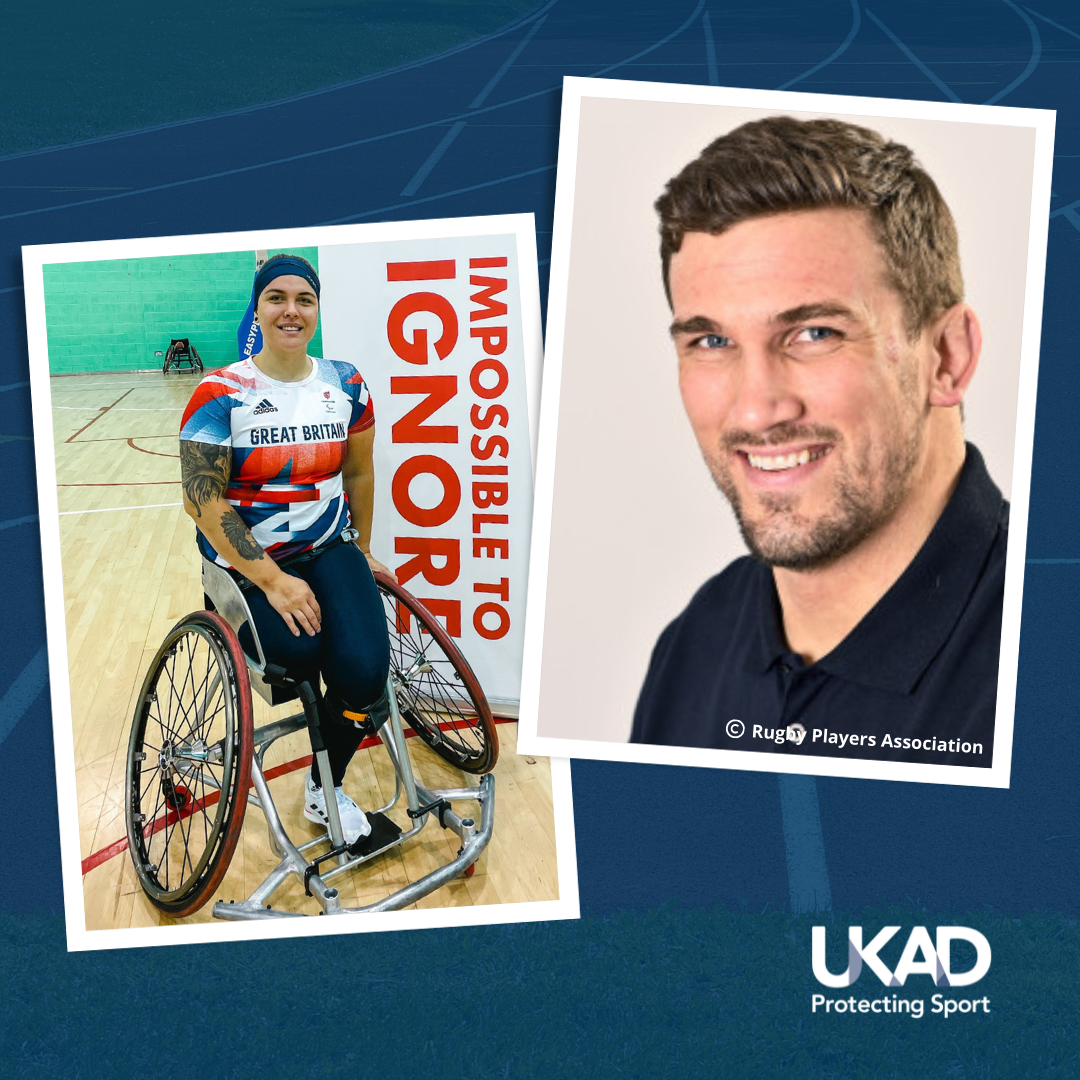 The UKAD Athlete Commission is an independent group of British athletes who are passionate about clean sport. The now 10 strong group discusses, and is consulted on, UKAD policies, wider issues in clean sport, and ensures that the athlete perspective is included at the heart of anti-doping in the UK.
Exeter's Jude Hamer is a phenomenally determined individual who won a Diana, Princess of Wales Memorial Award for bravery and hiked across the Andes Mountains in Ecuador as part of the TV show, Beyond Boundaries. Her sporting journey began in 2007 when she was introduced to Wheelchair Basketball a year after having her right leg amputated. After falling in love with the sport, Jude went on to make her international debut at the 2009 BT Paralympic World Cup and competed in multiple World Cup, Paralympic and European Championship events. Jude now plies her trade for London Titans and has 13 caps to her name.
Jude, who has a Master of Science degree in Pharmacology and Biotechnology, is also passionate about anti-doping and advocating for LGBTQ+ rights in sport.
Upon joining the UKAD Athlete Commission, she said: "I'm very excited to be a new member of the Athlete Commission, I think this opportunity is the perfect blend of my sporting experience and pharmacological knowledge. I hope to be able to make a difference to the sporting world, to help bring athlete and anti-doping views together in line with each others."
Christian Day, who hails from Manchester, is a former Rugby Union player who started his 17-year long career with the Sale Shark team that won their first ever Premiership title in the 2005/6 season. He went on to make 226 appearances for the Northampton Saints from 2008 where he also won a plethora of silverware, including two European Challenge Cups and the Aviva Premiership title, until he retired in 2018.
The 38-year-old, who was inducted into the Premiership Hall of Fame in 2021, also made an appearance on the popular TV cooking show MasterChef in 2020.
Christian, who is currently the Head of Player Affairs for The Rugby Players Association, said: "It's a huge honour to be appointed to the UKAD Athlete Commission and to be able to represent English Rugby Union in doing so. The very essence of sport is based upon fair competition. I'm looking forward to contributing to the work of UKAD in achieving this, whilst also representing the opinions of current day athletes and striving to improve their welfare provision."
UKAD Athlete Commission Chair, Sarah Winckless MBE, commented: "We are delighted to welcome Jude and Christian to the Athlete Commission. They have both made incredible contributions to their sports in a variety of ways and are also fantastic representatives for clean sport. I look forward to hearing about their experiences to date and to gaining their expertise in this vital area within the sporting industry."