How we recruit
Our Vacancies
Browse our current vacancies here.
What we look for
UKAD's values were developed by our team for our team, and we recruit people who can demonstrate how they live and work by these values.
We do what is right because it matters. Working together with others, we excel.
Integrity – We do what is right for clean sport, are equitable and ethical, ensuring everyone is treated fairly and with respect.

Collaboration – We work together and with others, sharing knowledge and building relationships to better tackle doping.

Excellence – We strive to achieve high quality in the protection of clean sport, evolving with the times and finding solutions.

Passion - We are dedicated to keeping sport clean, are proud of what we do and know it matters.
Our Recruitment Process
Anonymised Shortlisting
UKAD uses online recruitment platform that allows for anonymised shortlisting, so that we don't know your age, gender, ethnicity etc when we review your application and confirm our shortlisting for interview. Of course, skills, experience and aptitude are important, and we get a sense of these through your answers to the questions we ask you on your application. By integrating our values into our selection processes, we ensure that we recruit the right people with not only with the right skills, but with the right mindset.
We need to know if you have any essential qualifications and ask you to upload a copy of your CV onto the online platform. However, we first look at your responses to the application questions, which provides more of an insight into specific skills for the position you're applying for, than just a CV. The online platform redacts identifiable infomation from your CV, keeping this an anonymised recrutiment process to remove any unconcious biases.
Interview
If we think you're suitable for the role, we'll invite you to an interview – this could be online or face-to-face. There may also be additional testing as part of our selection process and/or a second stage interview depending on the role you're applying for. We appreciate every application sent through to us, so if you're unsuccessful at the interview stage, we'll let you know and offer you some feedback.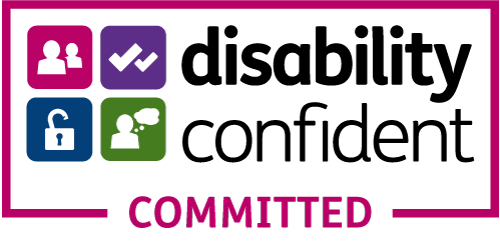 Our commitment to equality, diversity and inclusivity
We understand that a diverse workforce at UKAD is critical in our mission to protect clean sport. We strive to further equality and diversity in our workforce and the sport sector as a whole.
As an employer, we aspire to be a diverse, inclusive and responsible organisation, welcoming applications from all backgrounds. Our aim is to have a workforce that can reflect and understand the communities we work with.
We respect and value our individual characteristics and differences, so individuals can realise their full potential.
We recognise the achievements, talent, passion and experience in our team, which can help deliver our goals.
UKAD is a Disability Confident Committed employer. We have signed up to:
Ensure our recruitment process is inclusive and accessible

Communicate and promote vacancies

Offer an interview to disabled people

Anticipate and provide reasonable adjustments as required

Support any existing employee who acquires a disability or long-term health condition, enabling them to stay in work.
Investors in People – Silver
UKAD is proud to hold the Silver accreditation under the Investors in People Standard. This demonstrates our commitment to realising the potential of our employees.
Investors in People is the international standard for people management, defining ideals for leading, supporting and managing people effectively to achieve sustainable results. A not-for-profit organisation, it was founded in order to make work better for everyone. Investors in People assesses organisations through extensive submissions, which detail the work and practices of an organisation.
UKAD maintains a Silver Standard achieved in 2022, building upon a three year Silver Standard achieved in 2019 and our previous Bronze accolades achieved in both 2012 and 2015.
Conflict of Interest 
It is essential that UKAD maintains the highest standard of integrity and reputation and fulfils the requirements of the World Anti-Doping Code. One aspect of this is that all employees must declare any outside interests that they, or members of their immediate family and household, may have that could conflict with, have the potential to conflict with, or could be perceived to conflict with the interests of UKAD. As part of our recruitment process, this declaration is extended to all candidates when applying for a role at UKAD.