Hi, I'm Squeaky the Duck, UKAD's Clean Sport Education Mascot
I am awarded to UK athletes competing at an Olympic, Paralympic or Commonwealth Games, once they have successfully completed their clean sport education with UKAD. 
Learn more about UKAD's Major Games education programme and 100% me athlete education.
My feathers change to the colour of the home nation hosting each Major Games, which is why UK athletes can collect different Squeaky the Ducks at each competition they compete at.
I was born on the River Lea by Hackney Marshes in London, England. The marshes were a great place to grow up, with countless amounts of open spaces and sport pitches nearby, which fuelled my love of sport! One day, I began to hear some noise… little did I know at the time that just down the river, Stratford was being transformed to welcome the world, and become the home of the London 2012 Olympic and Paralympic Games. It was so exciting!
I believe in clean and fair competition for athletes across all sport.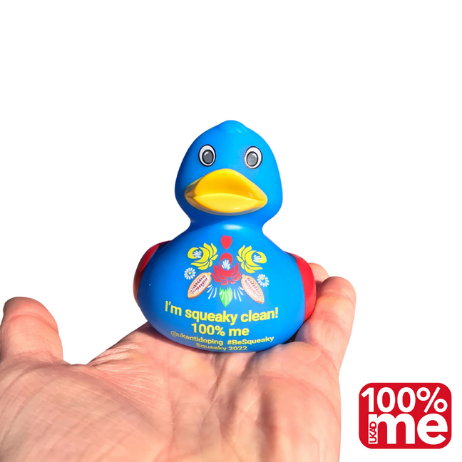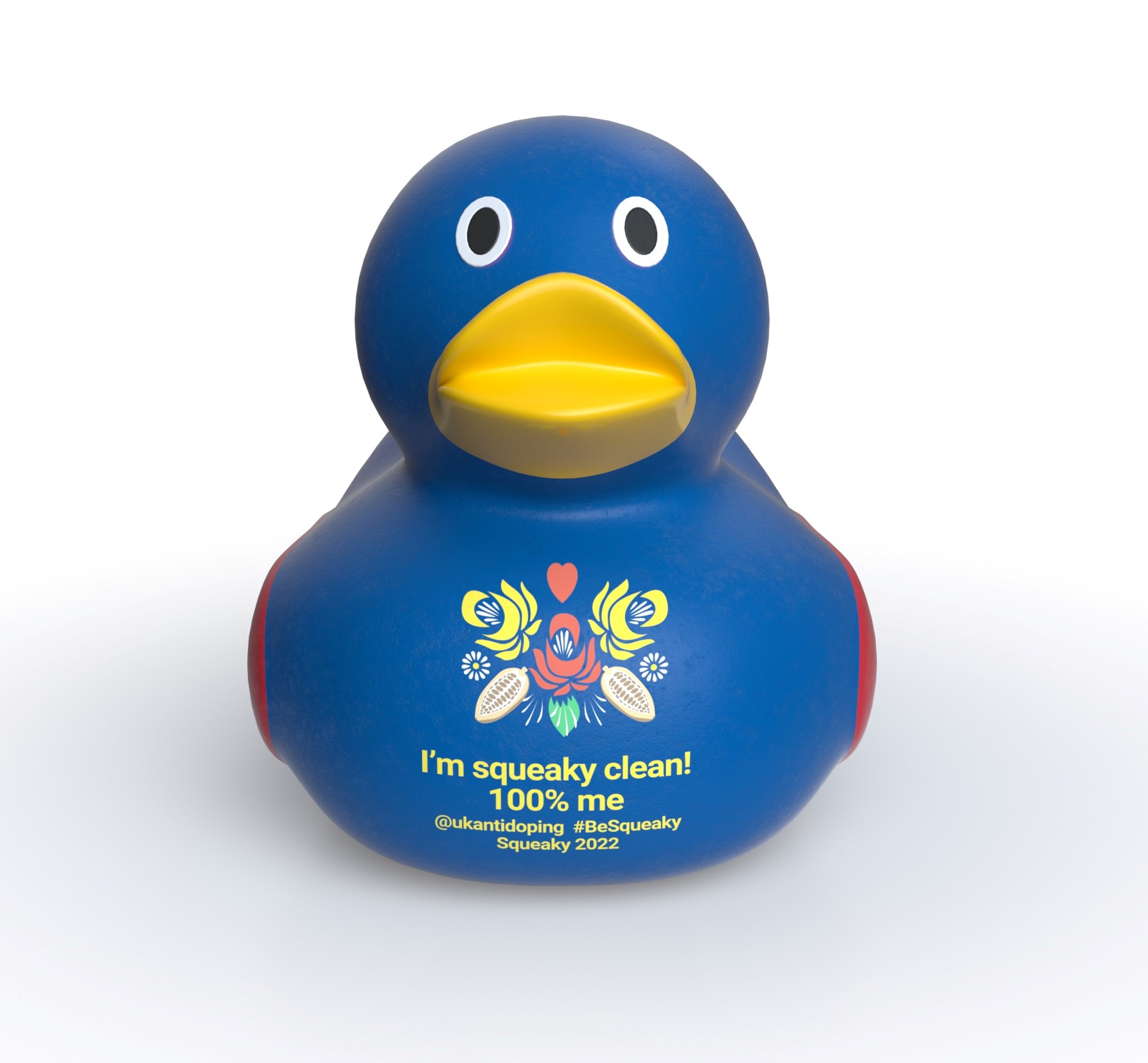 Birmingham 2022
Each year, my feathers molt in preparation for the next Major Games event, in support of the UK athletes preparing to take on the rest of world. You can call me a clean sport mascot, but my friends call me Squeaky.
Thank you for following my journey to Birmingham 2022! #BeSqueaky