Clean Sport at the Front Line forum (CS@FL)
Thank you to everyone that attended the 2020 Clean Sport at the Front Line forum. This year's event focused on evidence-based practice and how best to support and protect practitioners, as well as the role of athlete support personnel in protecting athletes. 
Check out the re-cap video below!
Here are your 2020 Clean Sport at the Front Line speakers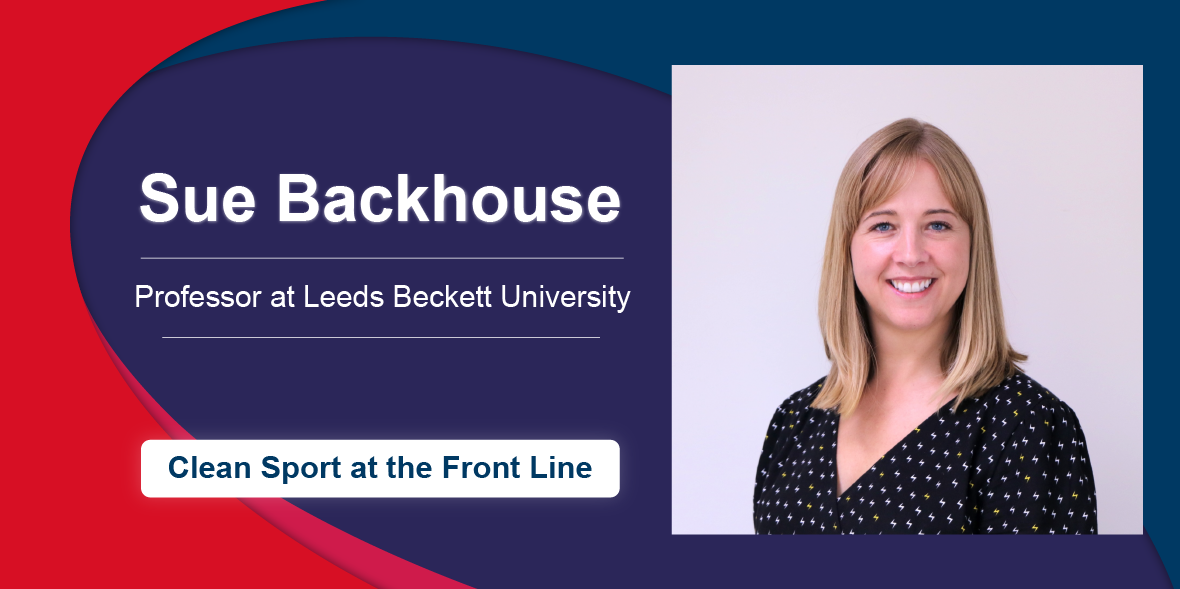 Sue Backhouse is Director of Research and Professor of Psychology and Behavioural Nutrition in the Carnegie School of Sport at Leeds Beckett University. Sue and the Sporting Integrity and Welfare Research Group at Leeds Beckett have established a globally recognised programme of research investigating doping and clean sport behaviour from multiple perspectives (e.g. athlete, athlete support personnel, policymaker). Her research work has attracted funding from the European Commission, World Anti-Doping Agency, International Olympic Committee and National Governing Bodies of Sport. For example, in 2018 Sue launched the European Union Erasmus+ funded Clean Sport Alliance with partners from three academic institutions and five national anti-doping organisations across Europe. Sue is a member of the World Anti-Doping Agency Social Science Research Group, a Registered Practitioner Psychologist with the Health and Care Professions Council, an Associate Fellow and Chartered Psychologist of the British Psychological Society, and a Fellow of the British Association of Sport and Exercise Sciences.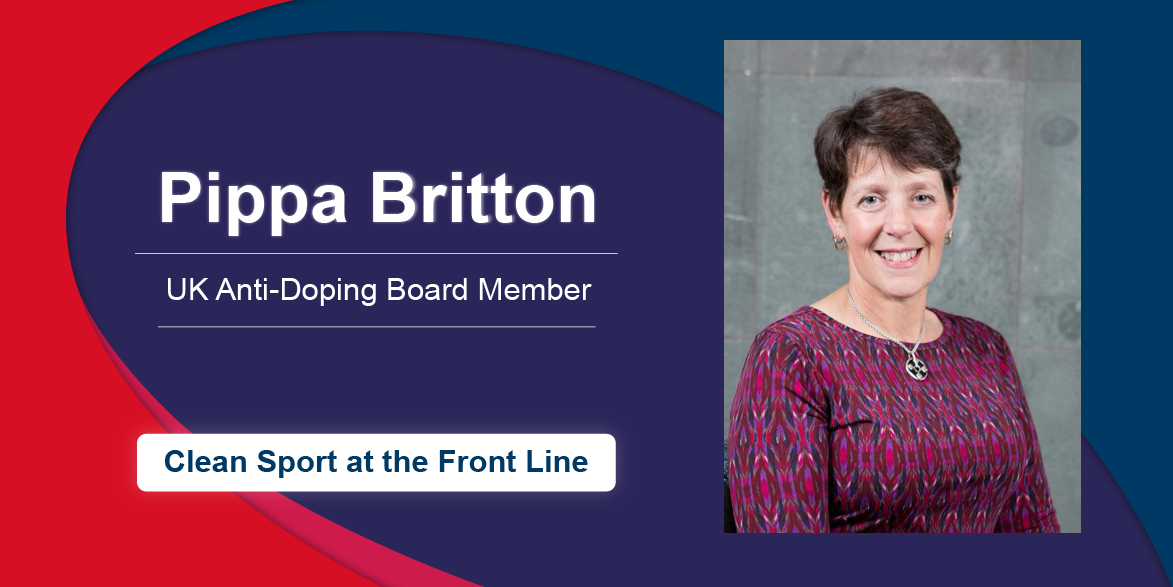 Pippa Britton is a double Paralympian who competed on the GB archery team for 15 years, and achieved podium places at six World Championships and 24 International events, with 11 world records along the way. In addition, she represented the Welsh able-bodied team on more than 20 occasions. Whilst competing she also was a coach and mentor to development squad athletes and became the first para-archery athlete committee member at World Archery, representing archers all over the world.
Injury forced retirement in 2014, but being passionate about putting back into sport, she took on the role of Chair of Disability Sport Wales, which she held until joining the Board of Sport Wales as Vice Chair in October 2017. In 2016 she joined the Board of UK Anti-Doping where her experience helps influence strategy, with athletes and fairness in mind at all times. She also contributes to the British Paralympic Association Classification Advisory Group and the International Paralympic Anti Doping Committee.
Her passion is working with organisations within and beyond the sphere of sport towards greater inclusion, improving equity and increasing disability awareness, all with well-being and fairness at the heart.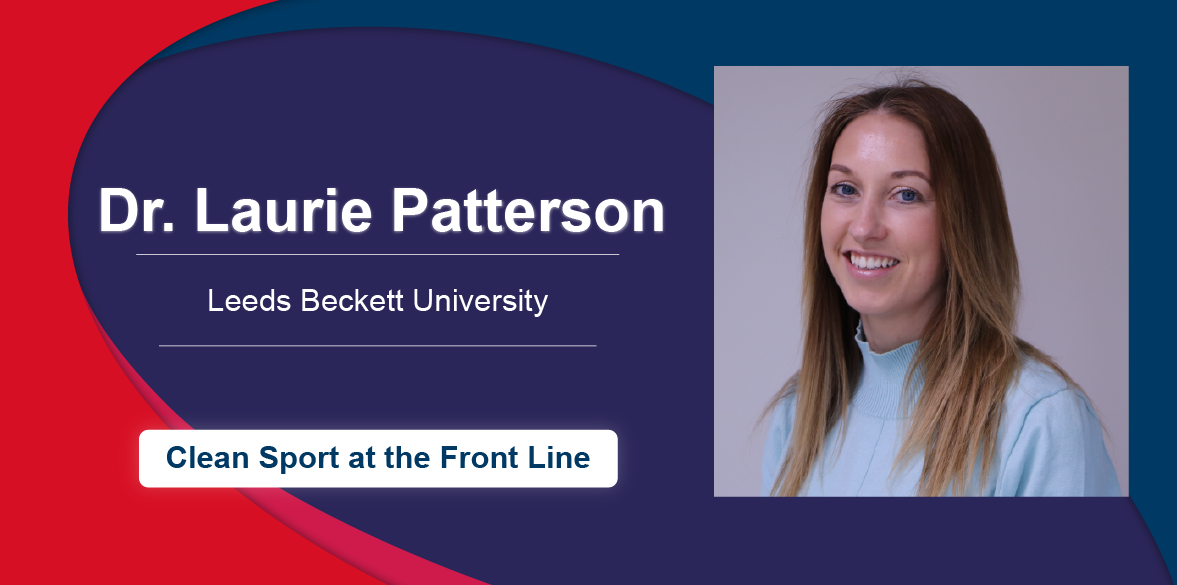 Dr. Laurie Patterson is a Senior Lecturer in Sport and Exercise Psychology within the Carnegie School of Sport at Leeds Beckett University. Laurie commenced her anti-doping research in 2008 and her PhD specifically examined anti-doping education for coaches. Her work focusses on understanding doping behaviours across a range of stakeholder groups in order to inform effective practice, programmes and policy.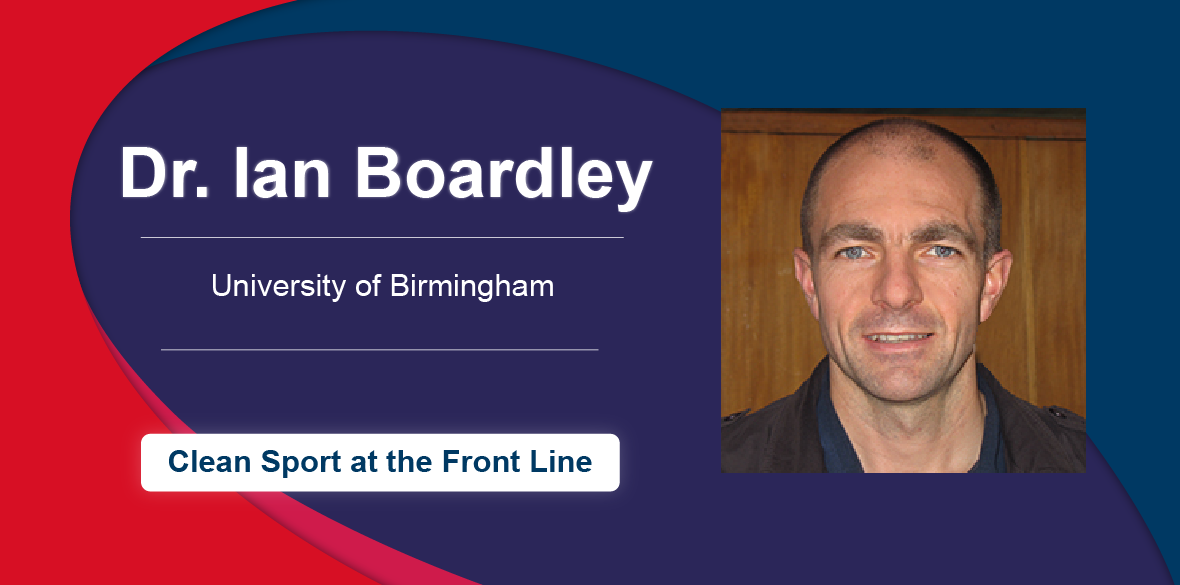 Dr Ian Boardley is an internationally recognised expert on the psychology of moral behaviour in sport and exercise, with a major focus on image and performance enhancing drug use. His research has been funded by the World Anti-Doping Agency, the European Union, and the International Olympic Committee.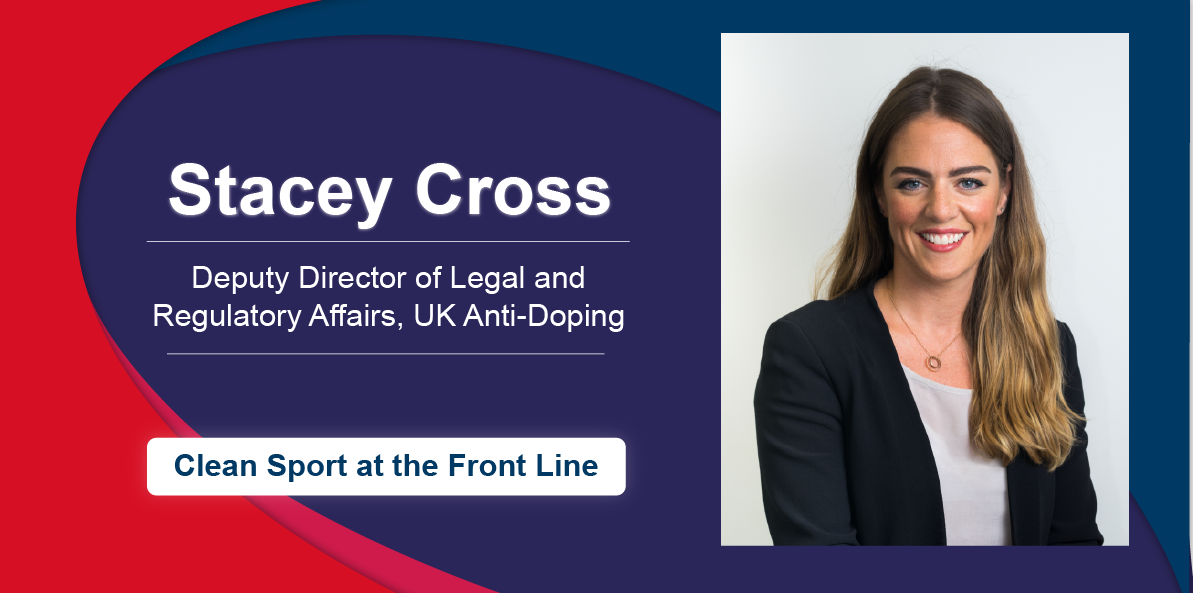 As Deputy Director, Stacey is responsible for all of UK Anti-Doping's legal and regulatory matters, including managing anti-doping rule violation cases and appearing as an advocate before the National Anti-Doping Panel. Stacey is a solicitor and has extensive knowledge in the field of anti-doping. Prior to joining UK Anti-Doping in 2013, she spent five years working on contentious sports matters for a leading international law firm, with a particular focus on anti-doping.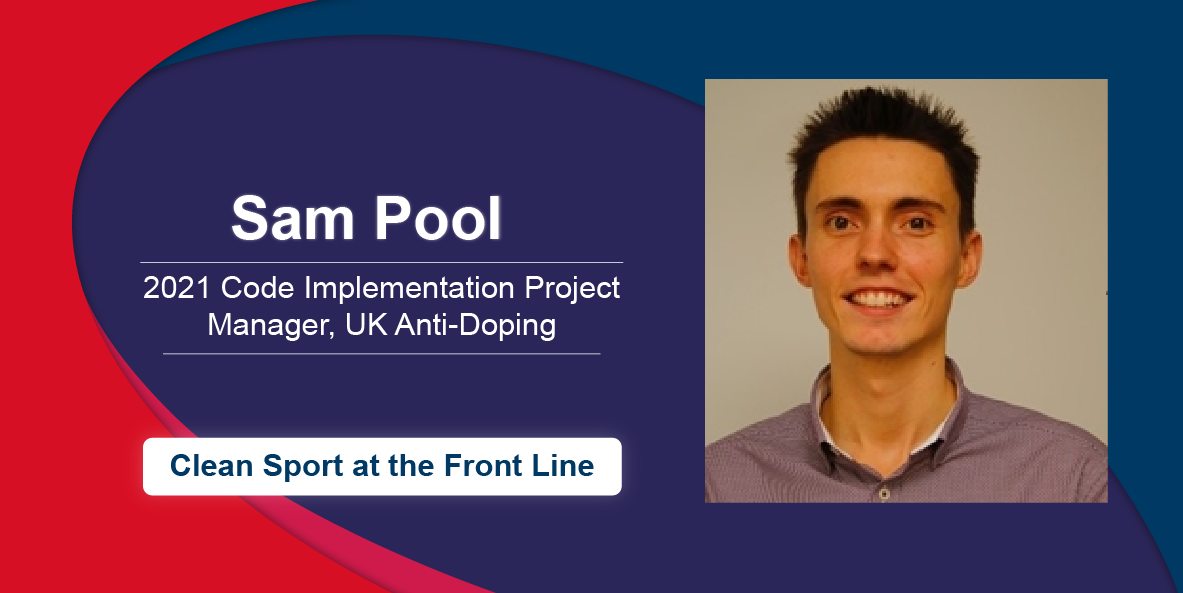 Sam has been with UK Anti-Doping since March 2017 and has been responsible for the administration of the Therapeutic Use Exemption programme and Global DRO. In October 2019, he was appointed as 2021 Code Implementation Project Manager, leading the update to UK Anti-Doping's procedures.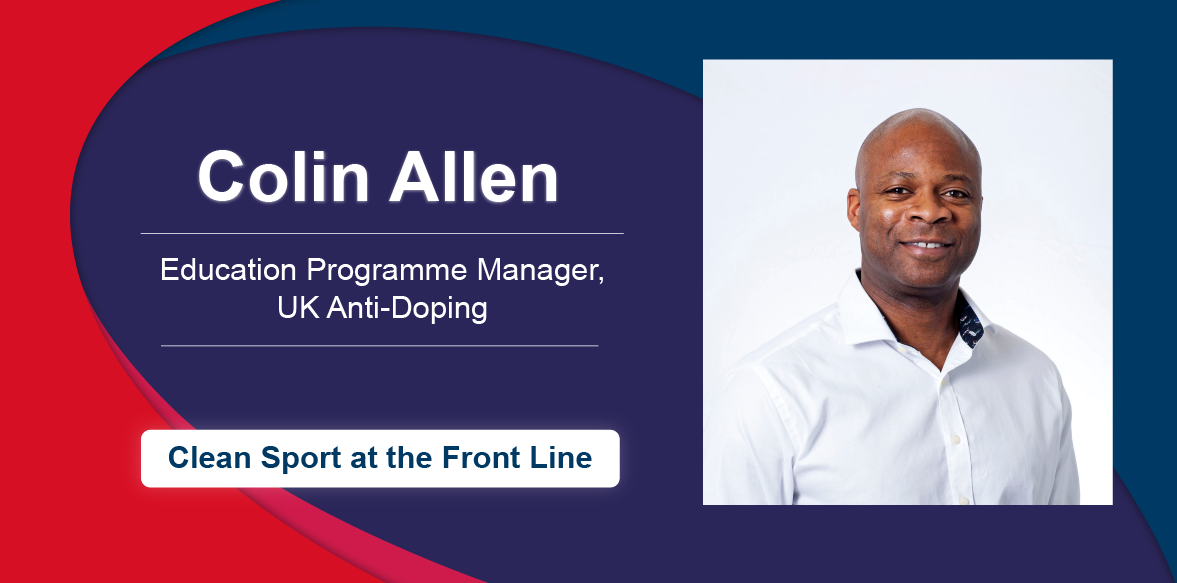 Colin Allen is the Education Programme Manager at UK Anti-Doping. Colin oversees the development of education programmes training courses, resources and content to support athletes and athlete support personnel. The key focus is to support learners with accurate information and recognise the impact of their decision making linked to clean sport.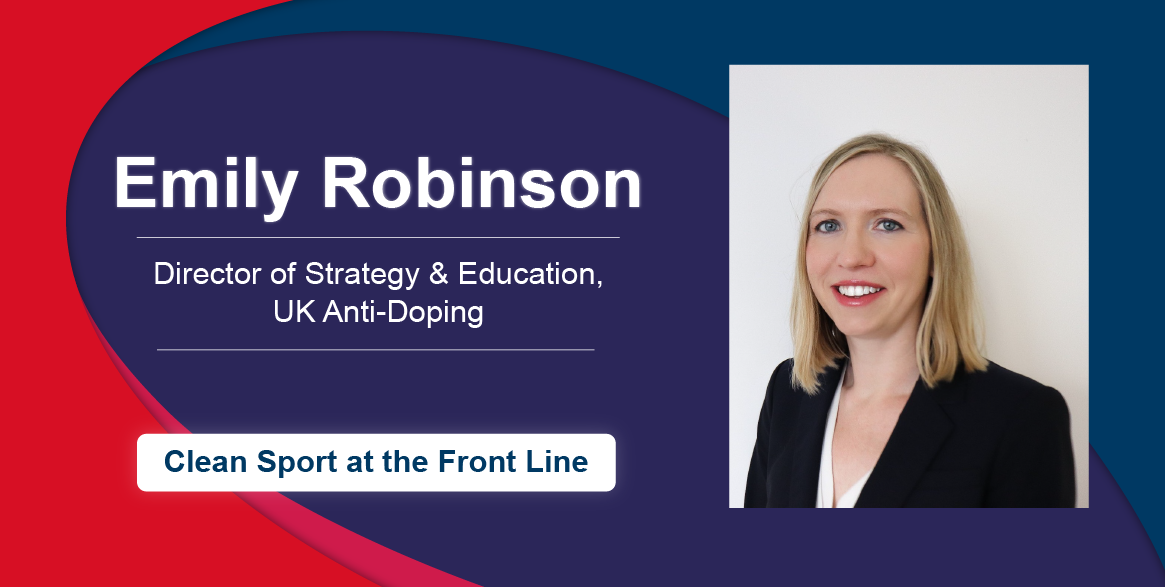 Emily is responsible for the organisation's Communications, Education, International and Stakeholder Relations teams. Prior to joining UK Anti-Doping in February 2017, Emily was Deputy Chief Executive of a health charity for five years. Before that she worked in local government, the voluntary and private sector in a range of strategic communications roles. She has a particular interest in behaviour change and created the Dry January campaign.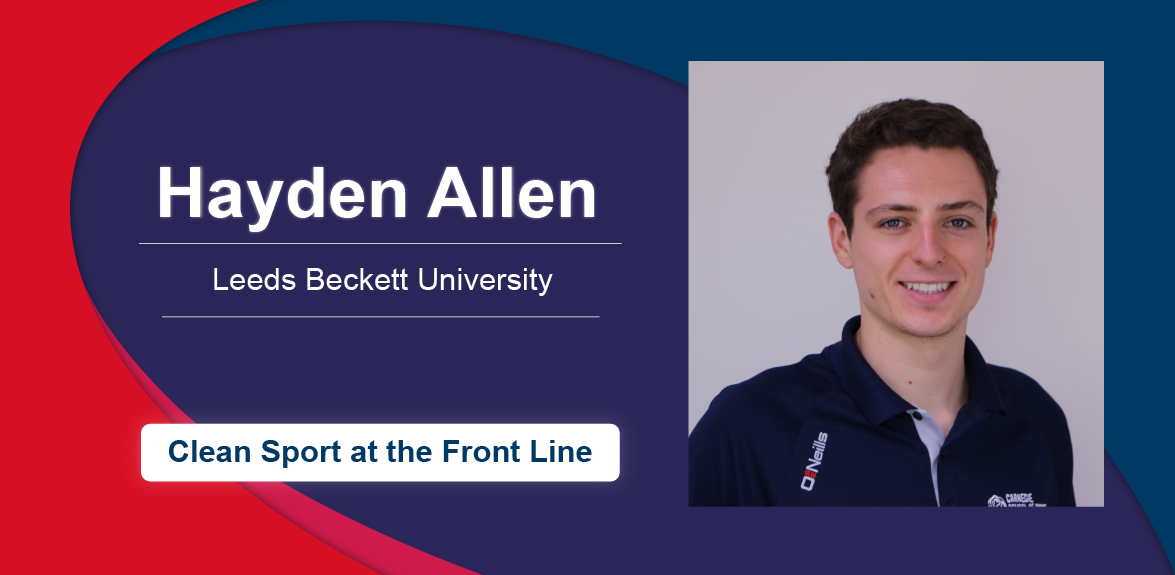 Hayden Allen is a PhD student in the Carnegie School of Sport at Leeds Beckett University, investigating asthma anti-doping policy, inhaler (mis)use and the impact of exercise-induced bronchoconstriction on athletic performance.
Presentation title: Perceptions and experiences of asthma medication use in athletes: A qualitative study examining barriers and enablers to anti-doping policy adherence.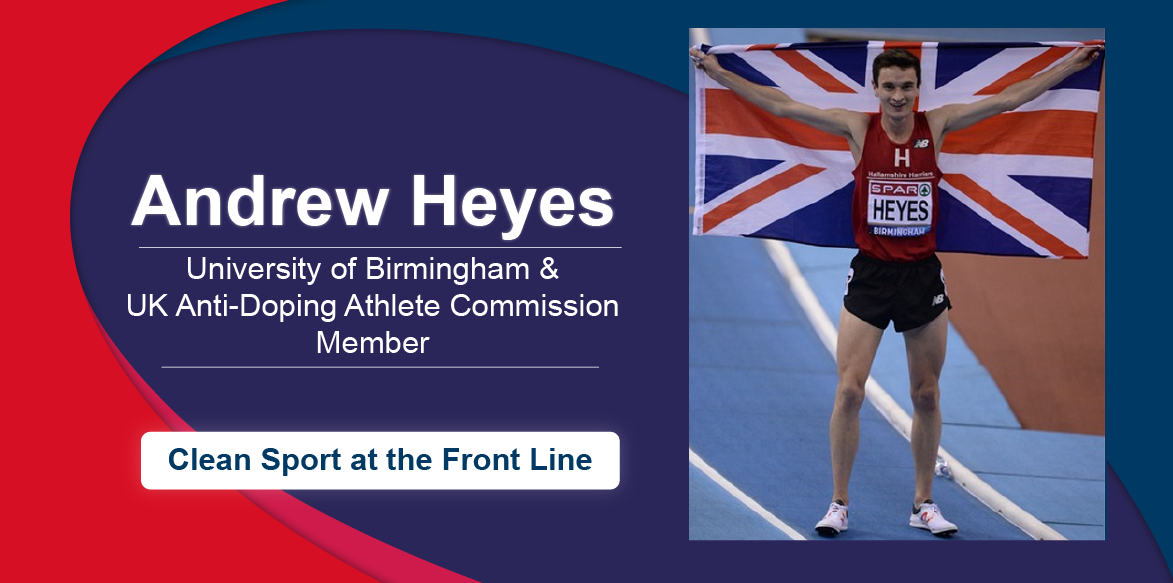 Andrew is a current doctoral researcher at the University of Birmingham studying psychosocial factors facilitating the use of performance enhancing drugs. He is a member of the UK Anti-Doping's Athlete Commission and is a GB international distance runner.
Presentation Title: Prevalence of Performance and Cognitive Enhancing Drug Use in UK Student-Athletes: Contrasting Estimates from Three Methods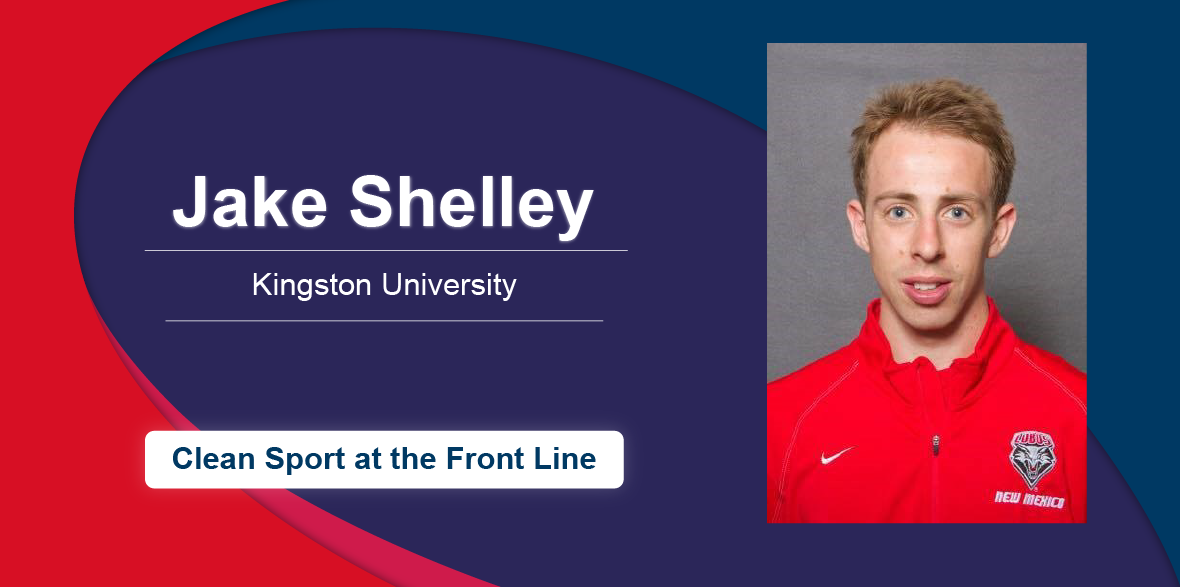 Jake is a PhD student at Kingston University, London, researching anti-doping prevention and detection under the supervision of Professor Andrea Petróczi. He is currently working with athletes to understand the factors contributing to the decision to use performance-enhancing drugs and the impact of doping on the lives of clean and doped athletes. Jake graduated from Oxford University in 2013 with a master's in Molecular and Cellular Biochemistry and went on to complete an MSc in Exercise Science at the University of New Mexico in 2015. Outside of research, Jake competes as an international-standard long-distance runner and most recently finished 5th at the 2019 British Championships in the 5000m.   
Presentation Title: The impact of doping and anti-doping on the lives of elite endurance runners