Check out the speakers at UKAD's 'The Role of Clean Sport in Sustainable Development' event below.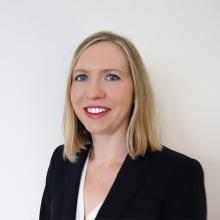 Emily Robinson
Director of Strategy and Education, UKAD
Emily is responsible for UKAD's communications, education programmes, international activities and insight function.
Prior to joining UKAD at the beginning of 2017, Emily was Deputy Chief Executive of a health charity for five years for whom she created the Dry January campaign. She has a particular interest in behaviour change. Before that she worked in local government and in the voluntary and private sector in a range of strategic communications roles. She has held non-executive roles with the What Works Centre for Wellbeing and the Sheila McKechnie Foundation.
Emily is a keen football and tennis fan.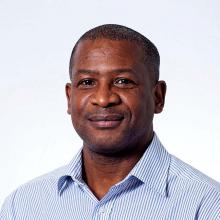 Tony Josiah
Head of International and Stakeholder Relations, UKAD
Tony has been at UK Anti-Doping since it was formed in November 2009 and prior to this worked within the Drug-Free Sport directorate at UK Sport. He has extensive experience in anti-doping and has held many posts including Results Manager interfacing with NGBs and managing the relationship with the UK WADA accredited laboratory, Project Manager for introduction of the 2015 World Anti-Doping Code in the UK, Head of Major Events and Business Development which included leading on UKAD's contractual obligations at the Rugby World Cup 2015 and more recently the European Championships 2018 in Glasgow, as well as many other major sporting events. He is currently Head of International and Stakeholder Relations and co-drafted UKAD's International Strategy which he is now in the process of implementing. His International role includes regular travel to represent UKAD and the UK generally at International meetings, including those held at the Council of Europe.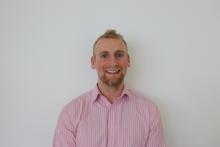 Jamie Piggins
International and Stakeholder Relations Officer, UKAD
Jamie is the International and Stakeholder Relations Officer at UK Anti-Doping (UKAD), where he oversees international consultancy projects and aids in the delivery of UKAD's international strategy. He led the creation of UKAD's Train-the-Trainer method of delivery, including its monitoring and evaluation framework. Before coming to UKAD, Jamie acted as research manager on an award-winning academic study into homophobic languages within Australian grass-roots sports, and advises for Stand Up Events Melbourne, a not-for-profit organisation dedicated to fighting sexual and gender discrimination in Australia.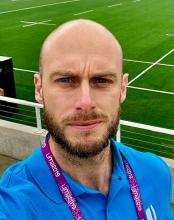 Chris Jauncey
Doping Control Officer (DCO) Trainer
Chris has been a Doping Control Officer (DCO) Trainer for over a decade. He has worked at a variety of major games in his role as a DCO for UKAD. He has experience in delivering training courses to DCO's around the world, which includes Russia, Kenya and Cyprus. Chris is also a UKAD National Trainer, responsible for educating athletes at all levels on all things anti-doping.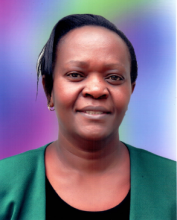 Peninah Wahome
Compliance and Testing Manager, ADAK
Peninah is the Compliance and Testing Manager at the Anti-Doping Agency of Kenya (ADAK). She is responsible for managing Kenya's national testing programme, including overseeing the Registered Testing Pool and ensuring high standards among doping control personnel across the country. Peninah oversees various aspects of ADAK's anti-doping programme, including Therapeutic Use Exemptions, ensuring they are compliant with WADA's International Standards. Throughout the Train-the-Trainer programme with UKAD, Peninah was instrumental in selecting the Lead DCO cohort and fostering their continuing development.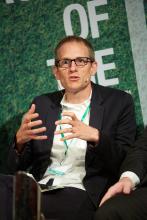 Dr J Simon Rofe
Reader in Diplomatic Studies in the Centre for International Studies and Diplomacy, at SOAS University of London
Dr J. Simon Rofe is Reader in Diplomatic Studies in the Centre for International Studies and Diplomacy, at SOAS University of London: and Programme Director for the MA Global Diplomacy, following a role in the London Organising Committee of the Olympic Games (LOCOG) in 2012. Simon co-founded the field of Sports Diplomacy and has shared counsel with numerous national and international bodies, governments and other stakeholders such as Ministries of Foreign Affairs, International Sporting Federations, and National Olympic Committees.
He is the author and editor of a numerous books and articles including: 'Sport and Diplomacy: Games within Games', (Manchester: Manchester University Press / USA Oxford University Press 2018); 'Sport and Diplomacy: A Global Diplomacy Framework.' Diplomacy and Statecraft, 2016. Simon developed the first MA module globally to address 'Sport and Diplomacy: More than a Game', founded the Sport, Diplomacy, and Governance Hub, and has established the Global Sports Conversations podcast series.