Clean Sport Forum 2020 - Speakers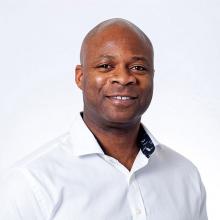 Colin Allen
UKAD Education Programme Manager
Colin is the Education Programme Manager at UKAD overseeing the Education Delivery Network and development of education programmes, training courses, resources and content to support athletes and athlete support personnel. He commenced work as a National Trainer for UKAD in November 2011 helping athletes to understand their anti-doping responsibilities. In 2012, he began delivering training to Governing Body and other partner organisation staff who wish to develop their facilitation skills to educate athletes and their support staff.
Colin is a member of the Council of Europe Advisory Group on Education which shares best practice across National Anti-Doping Organisations (NADOs) and International Federations towards the implementation of the new International Standard for Education. His key focus over the next 12 months is developing educational content and resources which align with the 2021 World Anti-Doping Code and supporting key partners with setting up and evaluating their education plan.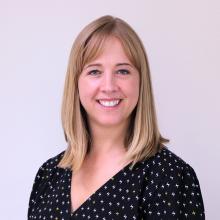 Sue Backhouse
Professor and Director of Research for Sport and Exercise Science, Leisure and Tourism at Leeds Beckett University, UK
Sue Backhouse is Professor and Director of Research for Sport and Exercise Science, Leisure and Tourism at Leeds Beckett University, UK. Sue leads the Protecting Sporting Integrity and Welfare (PROSPER) research team in the Carnegie School of Sport at Leeds Beckett University. With a focus on implementation, Sue and the PROSPER team strive to bridge the gap between research, policy and practice to bring about change in the sporting system through the development of strong partnerships and evidence-informed interventions. To pursue this research agenda, Sue has received funding from the European Commission, World Anti-Doping Agency and International Olympic Committee. Sue serves as a member of the WADA Social Science Research Panel, Convenes the British Association of Sport and Exercise Science Clean Sport Interest Group, provides expert guidance to the English Institute of Sport via its Technical Steering Panel and is co-founder of the Clean Sport Alliance.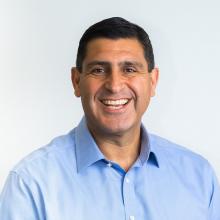 Mario Theophanous
UKAD Head of Intelligence and Investigations
Mario joined UKAD in June 2015 as the Head of Intelligence and Investigations, he has over 30 years of law enforcement experience having previously worked for Kent Police, the National Crime Squad and the Serious Organised Crime Agency (SOCA). 
In his previous roles, Mario led covert investigations into serious organised crime groups nationally and globally, helping to combat the importation of drugs, firearms and people trafficking. 
As a member of the senior management team of the National Cybercrime Unit, Mario managed and coordinated online investigations into cyber and technology enabled crime. 
Prior to joining UKAD, Mario was deployed to Jordan for 18 months as the Resident Twinning Advisor for a European Union funded project managed by the UK Home Office and Ministry of Justice. During his time in Jordan Mario successfully developed the capacity and capability of the Jordanian Police Cybercrime Section to operate to an international level.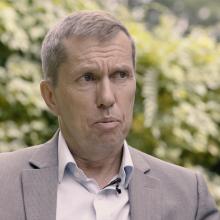 Colin Bland
CEO, Sporting Chance
Colin is the CEO of Sporting Chance, a charity set up by former England and Arsenal player Tony Adams who saw the need for a safe, dedicated environment where current and former sportsmen and women could receive support and counselling for the kinds of destructive behaviour patterns that exist in the world of competitive sport, but that are often denied. 
Sporting Chance has since developed into one of the world's most innovative centres for the treatment of behavioural problems among professional and former professional sportspeople. Among its clients are the Professional Footballers' Association (PFA), the Football Association (FA), the Premier League, the Rugby Football League (RFL), the Professional Cricketers' Association (PCA), the Professional Jockeys' Association (PJA) and sporting associations and unions representing the sports of Tennis, Squash, Snooker and Darts 
Colin has over two decades of experience of managing and leading in charities delivering mental health and emotional wellbeing services. For much of this time he has led services specialising in addiction including several years working for The Rehabilitation for Addicted Prisoners Trust (RAPt) which helps those with drug and alcohol dependence both in prison and in the community. 
Since becoming the CEO of Sporting Chance in 2012, Colin has put in place systems and structures that he believes are key to achieving the Charity's vision: That "when any sportsman or woman has the courage to reach out for help, there is a professional and safe place for them to go. Sporting Chance can be that place."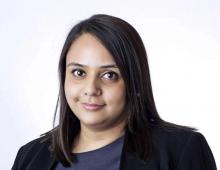 Nisha Dutt
UKAD Head of Case Management
Nisha is a barrister and the Head of Case Management at UKAD.  She is responsible for leading her team on the prosecution of anti-doping rule violation cases and appears as an advocate before the National Anti-Doping Panel.
Nisha was called to the Bar in 2007 and began her career as a criminal barrister.  She has an extensive background in regulatory law and spent six years working at the Nursing and Midwifery Council (NMC) prior to joining UKAD in 2019.  At the NMC she regularly appeared as an advocate before the High Court and later managed a large team of investigations lawyers across its London and Edinburgh offices.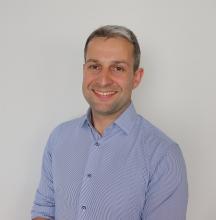 Paul Moss
UKAD Head of Education
Paul is currently the Head of Education at UK Anti-Doping, a role he commenced in September 2019 where he is responsible for leading and supporting the education team in delivering the education strategic priorities of the organisation. Previously, Paul spent the last 15 years at British Triathlon in Coach Education as Head of Coach Development, leading the development and implementation of the coach development system the sport. During his time at British Triathlon he led the transformation of this system and is now considered to be world-leading receiving international recognition and endorsement from the International Federation.
Paul is passionate about learning and development, clean sport and protecting Athletes and Athlete Support Personnel, ensuring they have access to relevant and engaging learning opportunities, while constantly looking for new and innovative ways of supporting learning.