Clean Sport Accreditation
The Clean Sport Accreditation offers institutions working in Further and Higher Education the opportunity to act as standard-bearers for clean sport, by providing students and staff with essential anti-doping education - and a clean sport environment in which to learn, train and compete clean.
University sport continues to grow, and an increasing number of athletes are attending university taking a dual career approach. Alongside this most, if not all, of athlete support personnel roles require practitioners to have a degree.
The Clean Sport Accreditation recognises the positive work of academic institutions in promoting the ethos of clean sport through their culture, policies, practices, research and education.
Academic institutes exert major influence on the attitudes and behaviours of the young people that they educate and train. Working in partnerships with universities and colleges enables UK Anti-Doping (UKAD) to reach future generations of athletes, as well as coaches, doctors, physiotherapists and support personnel.
The facts - what you need to know
UKAD manages the Clean Sport Accreditation for universities and colleges

By joining the Clean Sport Accreditation, each academic institute will have access to support from UKAD, including places on our Educator Training Courses

UKAD will typically favour Clean Sport Accredited institutions who are bidding for research funding and will use the Clean Sport Accreditation network to further support its anti-doping work

Organisations such as British Universities & Colleges Sport (BUCS) and Association of Colleges Sport (AoC) actively promote the Clean Sport Accreditation programme, and work with UKAD to ensure that clean sport messages are reinforced at their main Championship events
What that means for you
As an institution, the Clean Sport Accreditation is ideal to demonstrate to prospective students your commitment to protecting the integrity of sport and anti-doping. UKAD will provide guidance and support to assist you in meeting the criteria associated with the Accreditation programme.
If you are studying at college or university, or training within these environments then encourage your institution to become part of the Clean Sport Accreditation programme.
Clean Sport Accredited Universities
The Clean Sport Accreditation includes over 30 universities, currently at varying stages of working towards the Accreditation. UKAD wishes to celebrate those universities who have reached Accredited status at the three different tiers available (Accredited, Advanced, Elite). The following universities are currently Accredited: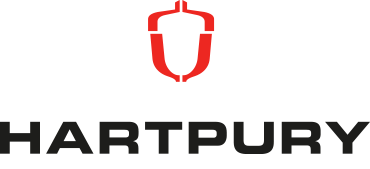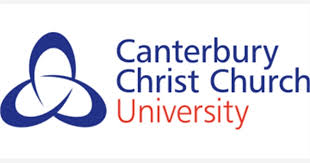 Clean Sport Accredited Colleges
UK Anti-Doping (UKAD) recently launched a new Clean Sport Accreditation for colleges, developed in partnership with AoC Sport. 
The new Accreditation is expected to see college students and staff benefit from clean sport education each academic year. UKAD is aiming to support institutions which not only produce future top-level athletes, but who also employ and develop coaches, administrators and other support personnel.
In order to achieve the new college level accreditation, institutions need to meet 20 criteria, as well as meeting further standards to achieve the 'plus' award, such as: ensuring all athlete support personnel (coaches, assistants, trainers) at the college pass UKAD's Clean Sport Advisor course; placing visual aids around the college (for example, reminding students about checking supplements), creating a Clean Sport annual action plan, and engaging in UKAD's annual Clean Sport Week campaign. 
In its pilot phase, UKAD is aiming for around six colleges to begin working towards accreditation over the coming months which, when achieved, will enable them to be standard-bearers for clean sport. Achieving the accreditation status will also give colleges access to support from UKAD, including a three-day training course, enhancing facilitation skills, and anti-doping knowledge which enables colleges to deliver clean sport sessions to students.
What you should do
Engage staff within your institute involved in sport and active lifestyles and contact UKAD to find out more on how to become a part of the Accreditation.
For more information on how to join the Clean Sport Accreditation contact the UKAD education team at education@ukad.org.uk.